This one is another easy one.
A TV show that I'm super embarrassed to love as much as I do: any of the Duggar's reality shows.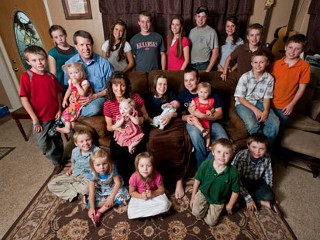 I have no idea how they do it. Those kids have manners and they respect each other and others. They impress me.
They actually came to Charlotte a couple of weekends ago, but I didn't know until I had already promised somebody that I'd help them out. Next time, though.